Merlot
IGT Venezia Giulia – 2018
Velvety and round.
With a typically ruby color, a wood on the nose where you can perceive fruits such as raspberry, blackberry, strawberry.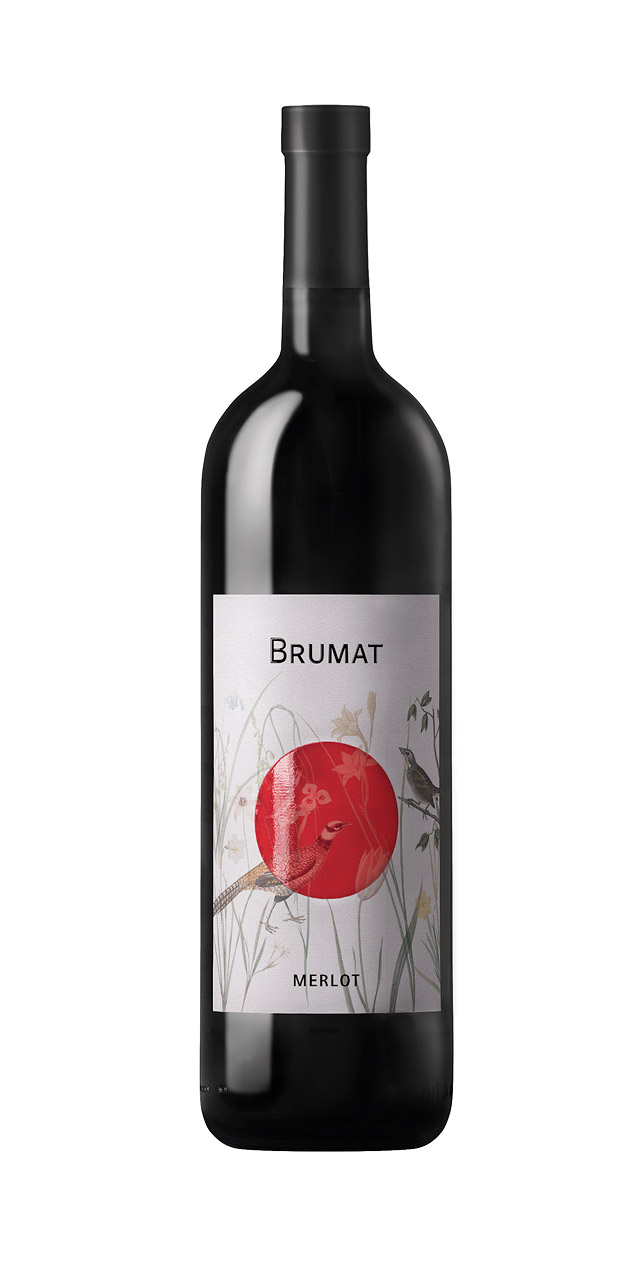 Denomination
Grape Variety
100% Merlot
Geographical location Medea (Gorizia, Italy)
Altitude 30 mt. a.s.l.
Type of soil very slightly calcareous, rich in fine clays mixed with red gravel
Exposure south-south-east
Average age of the vines 60 years
Training system cappuccina
Harvesting mechanical
Main Characteristics
Vines that have been growing for 60 years on a gravelly soil and manually harvested fruit create a velvety, rounded Merlot.
With its typical ruby colour, to the nose it sends one for a walk in the woods, where one can smell fruits such as raspberry, blackberry, and wild strawberry.
Intense and persistent, when drinking it one is caressed by a delicate woody note that blends with all the fruity tastes, and its persistence gives one that velvety sensation.
Wine-making and Bottling
The grapes are de-stemmed and pressed.
Fermentation follows skin-contact maceration in steel at controlled temperature for 7-8 days.
Malolactic fermentation is completed, followed by filtration and bottling.
Analytical Data
Alcohol content 13.0% vol
Total acidity 5.10 g/L
Residual sugar 0.20 g/L
Food Pairings
A wine easily paired, to be served with first courses, or with delicate meat dishes, a wine that will cheerfully accompany your meals.
To be served at 18-20 °C