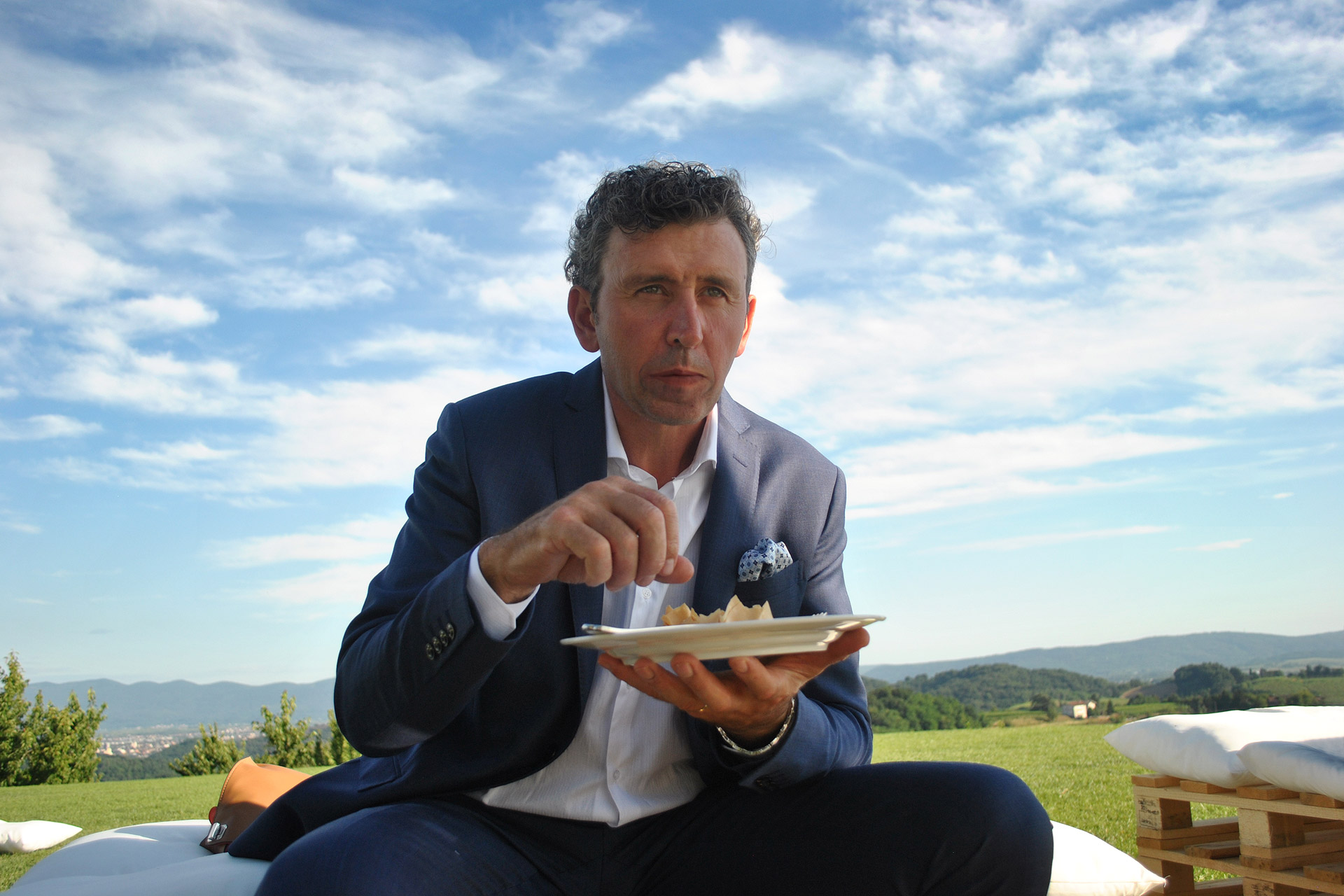 GABRIELE BRUMAT WINERY
Dreams and story of authentic life
I'm Gabriele Brumat and I represent the third generation of a family that has been farming since the early 1950s. Manual skills and know-how are part of my DNA.
Our farm is located in the heart of the small town of Medea, in the province of Gorizia, a few kilometres from the border with Slovenia. Four hectares laid out as vineyards and twenty hectares cultivated with grain crops and sunflowers.
Land of vines, land of values
The passion for working in the fields, in the vineyard and in the cowshed made up for the fatigue and difficulties of every day.
But all this was not enough… something was missing…
Then one day – the turning point: the desire for change and the need to further enhance the precious resources offered by the land became urgent. The time had come to write a new page in the history of the Brumat family.
Personality and determination
The time had come to turn a youthful dream into reality.
"I had always cultivated an ambition to open a meeting place that would interpret the local rural culture of the frasca or privata (local taverns) in a contemporary key."
"To open the courtyard to friends and passers-by; a smile, a chat, while sipping good wine, accompanied by genuine foodstuffs, products of the work of the Brumat family".
That dream began to take shape in 2011.
Thoughts, emotions and fears in 2015 were transformed into the project that today is represented by the Osteria Vinars, by Brumat Wines and, lastly, by the production of our craft beer.
The synthesis of all this is found in the symbol chosen for the Osteria Vinars: pruning shears, representing the close relationship between the land and human toil.
Still today, the work and daily commitment, the appreciation of new and loyal customers, and the attention to an environmentally sustainable environment are our strength and stimulus for tomorrow's improvement and growth.