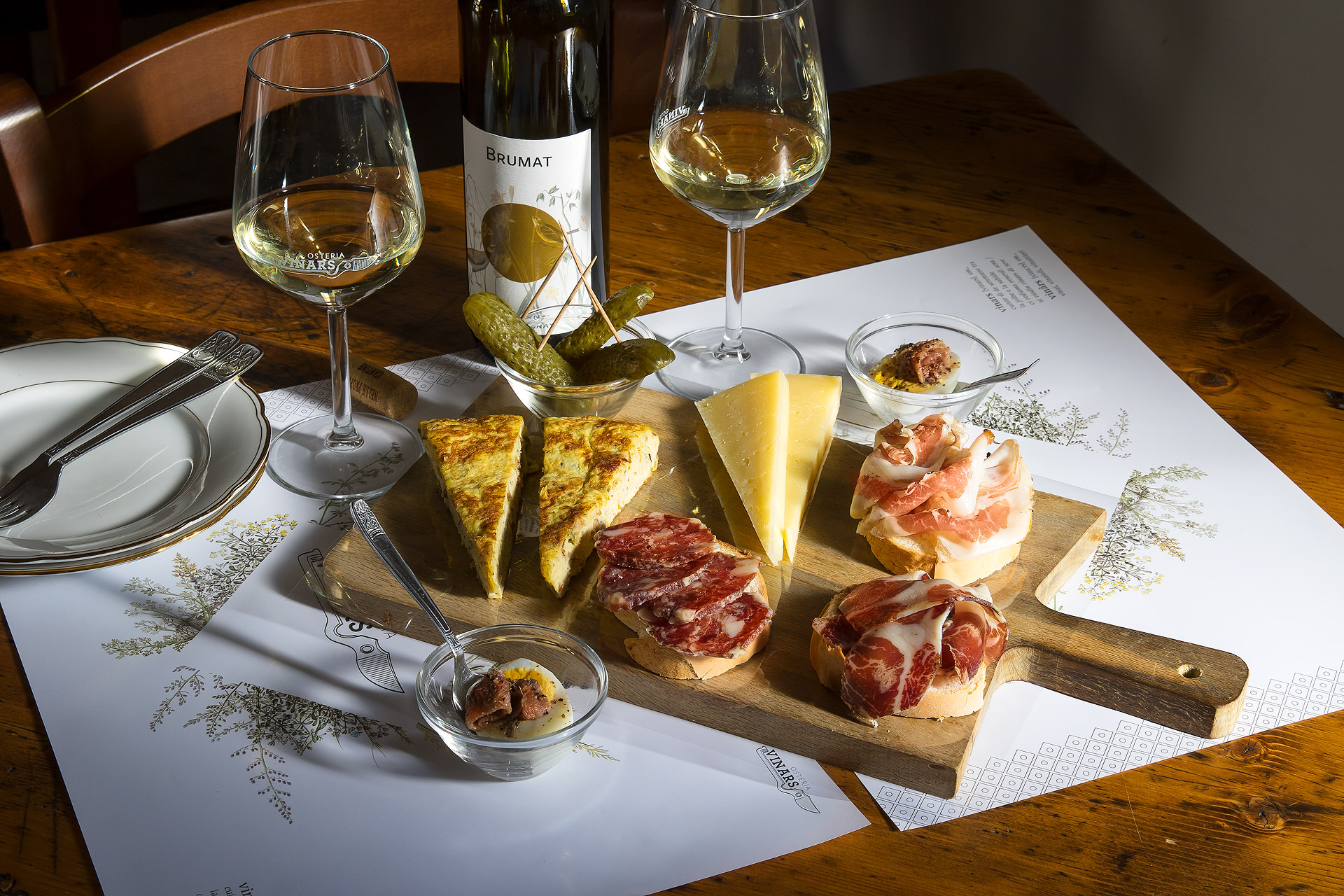 OUR LITTLE MENU
In addition to the cured meats of our production, a small and well-kept menu that follows the seasons.
Come and satisfy your desire for genuine products here at the Osteria Vinars!

Osteria friulana with hot and cold cuisine that offers selected local dishes and that, on request, prepares personalized menus also for your special moments.
A good glass of wine and then…
The charcuterie board is the king of the table. It contains salami, pancetta, lardo and soppressa, all handcrafted by the Brumat Family who personally takes care of the breeding of the animal up to its slaughter and processing of meat to reach the finished product.
To complete these delights, there is Crudo D'Osvaldo ham, produced in nearby Cormòns, and a selection of typical Friuli cheeses – Montasio, Formadi Frant and goat's cheese – accompanied by a delicious quince pickle and the ever-present polenta.
And there is also traditional product as cotechino sausage and brovada (turnips marinated in wine), both handmade by the Brumat Family, and polenta with "Ros di Aquileia" flour, as well as another Friulan dish: the delicious frico (potatoes and cheese).
You can taste a selection of thoughtful dishes dedicated to local cuisine and more: the toc in braide (polenta "morchia" and cheese cream) with handmade Brumat sausage, Brumat salami with vinegar, pork ribs in Brumat beer, the delicious pancetta baked in a sauce of citrus fruits or, again, jota (beans and sauerkraut), beef bourguignon and gattò (potato cake).
Are you vegetarian?
You will always find delicious omelettes, homemade quiches or other dishes specially prepared to order.