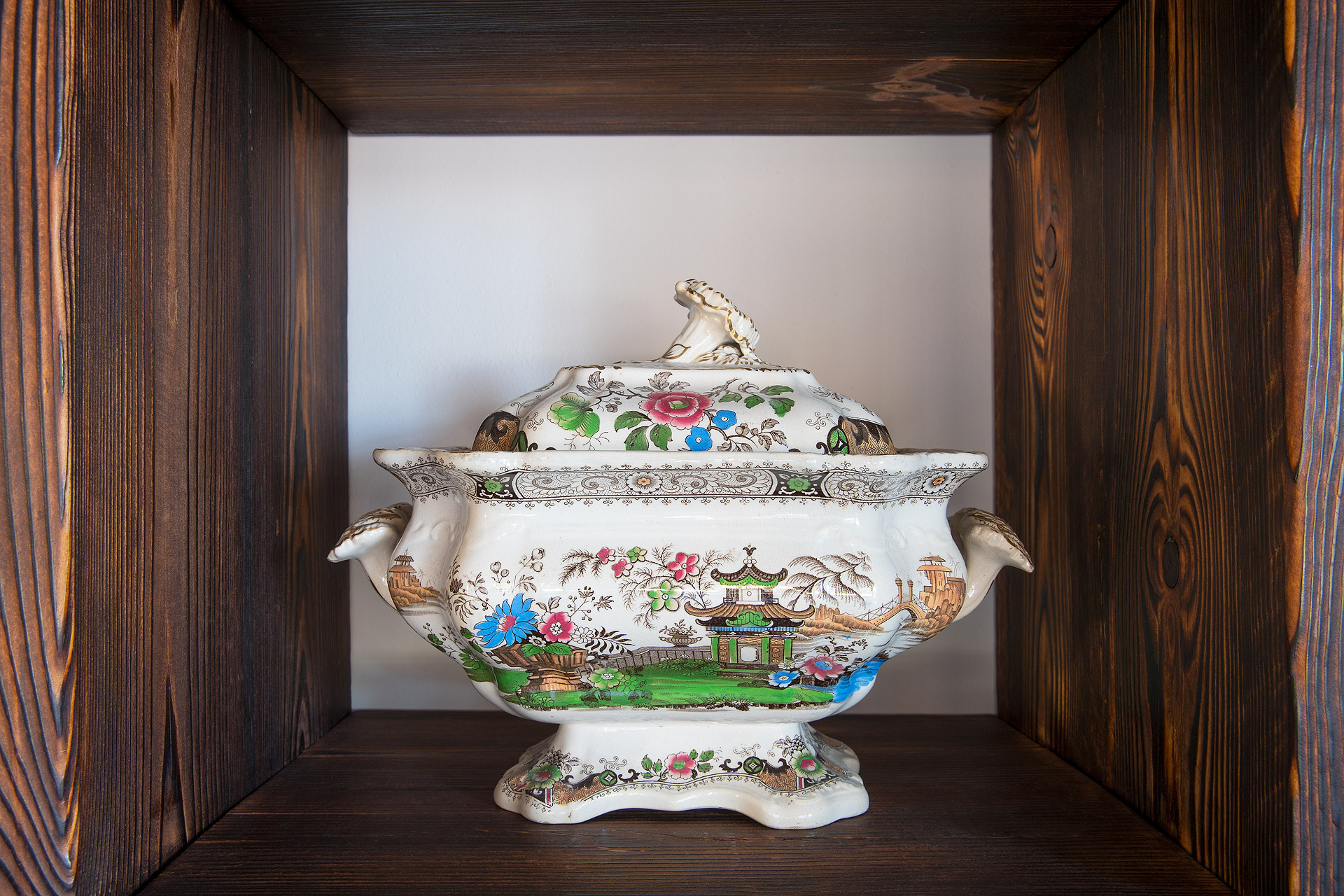 PRIVATE HIRE: THE ENGLISH TUREENS ROOM
The magic of the "English Tureens Room"
for your special moments
A space flooded with light, with old exposed beams and a bookcase in solid wood, darkened using the Japanese technique of "shou sugi ban", which houses, among its niches, antique English soup tureens: this is the new "English Tureens Room".
With 25 places, in an elegant and welcoming environment, ideal for creating intimate occasions with your loved ones.
What we love most is to offer a personalised service, attentive and respectful of the needs of our clients and their guests.
We will know how to listen to you and to fulfil your desires.
We will be happy to make even the smallest convivial encounter magical.
It will be lovely to celebrate at the Vinars Osteria a birthday, an anniversary, a small ceremony or, why not, a goal finally achieved, or simply to meet up with friends old and new …
This is real luxury!