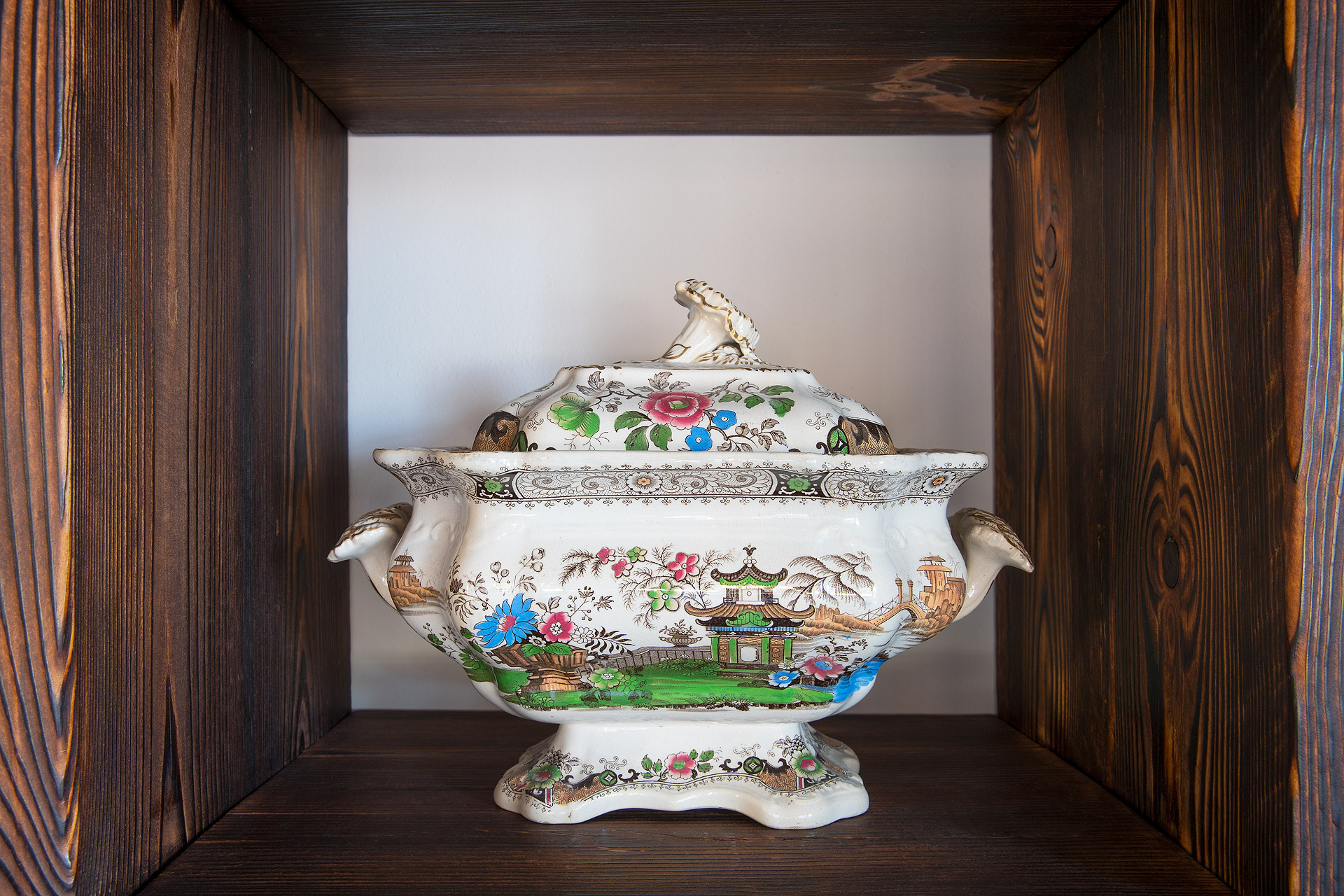 PRIVATE HIRE: THE HALL OF THE ENGLISH TUREENS
We will be happy to make even the smallest convivial meeting magical, intimate, beautiful and personalized.
The Hall of the English Tureens is flooded with light with ancient exposed beams embellished by the solid wood bookcase worked with the Japanese technique "Yakisugi (焼杉)".
It is here among its niches that an unusual collection of authentic English tureens is placed. Thus the naturalness of the wood is enriched by the varied colors of handicrafts.
The Hall of the English Tureens is in fact a cozy space for 25 seats. An elegant and welcoming environment, ideal for living intimate occasions with your loved ones thanks to the tasting of products defined according to your tastes and dietary needs.
What we love most is to offer a personalized service from the menu to the decorations, attentive and respectful of your needs and those of your guests. We will listen to you and meet your desires by defining in every detail the contents of the event.
It will be nice to celebrate in the exclusive Hall of the English Tureens a birthday, an anniversary, a collection ceremony or, why not, a goal finally reached; or simply meet for a meeting between old and new friends.
This will be your little privilege !